Cult With No Name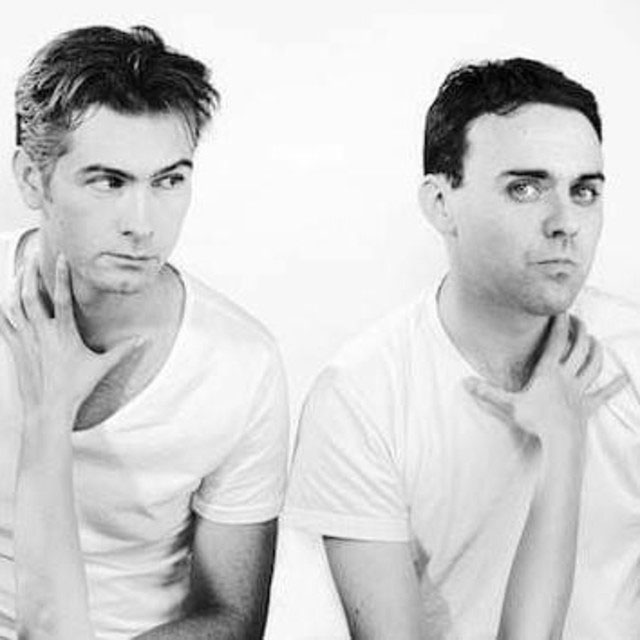 The Alternative Post-Punk Electronic Pop Balladeers Cult With No Name will release their 10th album Nights In North Sentinel 13th August 2021. The album, as with the two preceding albums, Mediaburn (2019), Heir Of The Dog (2017) are published in all territories by Blow Up Songs.
Record label: CWNN Music (Master represented by Blow Up Songs for sync)
Published by Blow Up Songs Ltd.
Cult With No Name are Erik Stein and Jon Boux.
'…evocative, dreamy, dark and dynamic…' – The Wire
'London's cult night time torch song synthesists…' – Electronic Sound Magazine
'Superbly cinematic with a sinister icy air…' – The Electricity club
Nights In North Sentinel features regular CWNN contributors with the return of the sublime vocals of KELLI ALI (ex-SNEAKER PIMPS) that ghost in and out across the entire album, and BLAINE L. REININGER (TUXEDOMOON) adds a serious stirring touch to the intense swirling European splendour of 'After The Storm'.
MEDIABURN sees CWNN at the peak of their musical and lyrical powers, as they contemplate a disintegrating society. Once again they unleash a brutal acid wit on the electro-funk of 'Blind Dogs for the Guides' and jazz-tinged 'She Sells Incels', but still conjure up soaring mournful moments such as 'By Air of By Sea' and 'In Hollywood You Won't Find Bel-Air', alongside the pure synthpop of 'So Much Left to Undo' and 'Button on My Desk'. It's an album that's dark, that's light, that's electronic, that's acoustic…and that's anywhere in between.
MEDIABURN includes the usual CWNN special guest appearances. KELLI ALI weaves her vocal magic throughout, and STEVEN BROWN and BLAINE L. REININGER of TUXEDOMOON add evocative saxophone and violin textures.
Cult With No Name are still enjoying the considerable success of their score for the award-winning BLUE VELVET REVISITED with TUXEDOMOON and JOHN FOXX, May '19 saw Criterion release the definitive Blu-Ray of DAVID LYNCH's BLUE VELVET, with BVR included as the main extra at Lynch's own request. It rocketed up the Blu-Ray chart. New CWNN recordings for projects for KELLI ALI (ex-SNEAKER PIMPS) and THE RESIDENTS soon followed, with RUSTY EGAN (VISAGE) releasing his own remix of CWNN's classic 'Swept Away', and inviting frontman Erik Stein to perform his new single with guest CHRIS PAYNE (ex-GARY NUMAN). * Listen out for CWNN (with Tuxedomoon) 'Lumberton' in current series 'The New Pope' (Sky Atlantic) *
'…one of the most wonderful things I have heard in many a year' – ALTvenger Magazine
'…otherworldly sonic magic, their melodies have a discreet yet gradually increasing dynamism and they create a bittersweet feeling of a post-apocalyptic/dystopian euphoria' – Blaue Rosen
'…there are so many highlights you'd be hard pressed to pick a dud…the beautifully-arranged Mediaburn is the work of a band that is deserving of a much larger audience' – Flipside Reviews
'…a new benchmark in the discography of CWNN' – www.blowupmagazine.com
'…an album of contrasts which is serious yet playful, sarcastic yet cleverly en point' – We Are Cult
'…capable of moving fluidly and technically between pop, darkwave, ambient and downtempo synths, and like Recoil, give lessons in style' – www.suffissicore.com
'Hypnotic and fascinating' – www.rockshock.it
'…lounge pop perfection' – Wavegirl (album of the year)