FAY HALLAM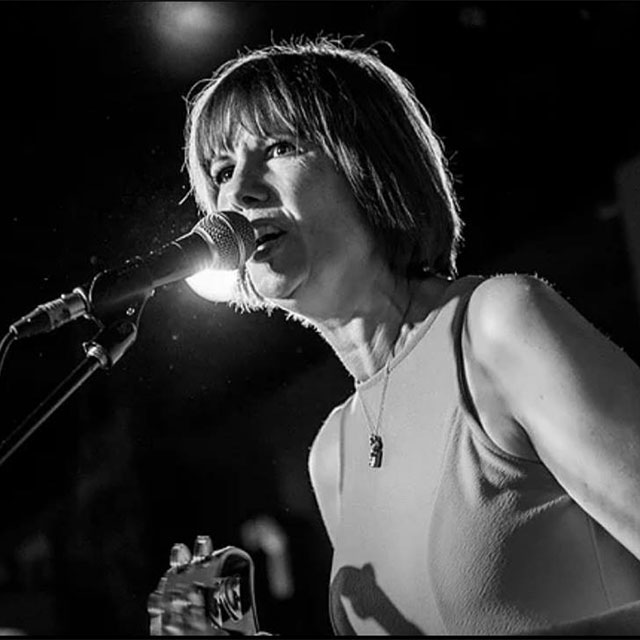 Fay Hallam wrote and recorded two albums for Blow Up Records, Lost In Sound an acclaimed collaboration with The Bongolian, following which the label subsequently released a solo album for Fay Hallam 'Corona' in 2015.
An atmospheric eclectic album, 'Corona' absorbed Fay's love for the Bossa Nova of Antonio Carlos Jobim and Astrud Gilberto, the experimental productions of the Carpenters and the eclecticism of Beck. There's even a nod to the 50's pop of Frankie Laine with 'Giving Myself Away'. An almost nocturnal feel prevails at times, exemplified by album opener 'Se mi Ami', perfect for late night listening, whilst her love for Soul and Rhythm & Blues still shines through on songs such as 'Let Me Into Your Soul' and 'Sunny'.
The debut single 'Se Mi Ami' receiving radio support from Gideon Coe, Don Letts at BBC 6 Music and featured as a pick in Lauren Laverne's '6 Music Recommends' show.
Lost In Sound and Corona have both had placements of tracks in TV and film including Soul Revolution was used in Girlfriends Guide To Divorce (Universal Pictures), Dancing was used in the Italian film Angelika.
Published by Blow Up Songs Limited. (World)
Master rights Blow Up Records Limited. Represented by Blow Up Songs for sync licencing requests (One Stop).
CORONA
"Fabulous. A complete, start to finish journey of an album. Timeless"
LOUDER THAN WAR
"Beguiling …1000 Blue Ribbons sounds like a great, lost Dusty A-side, and Without A Smile is one of the best things Hallam has recorded" MOJO
"Sumptuous bossa nova soul"
GET INTO THIS