FIERCE AND THE DEAD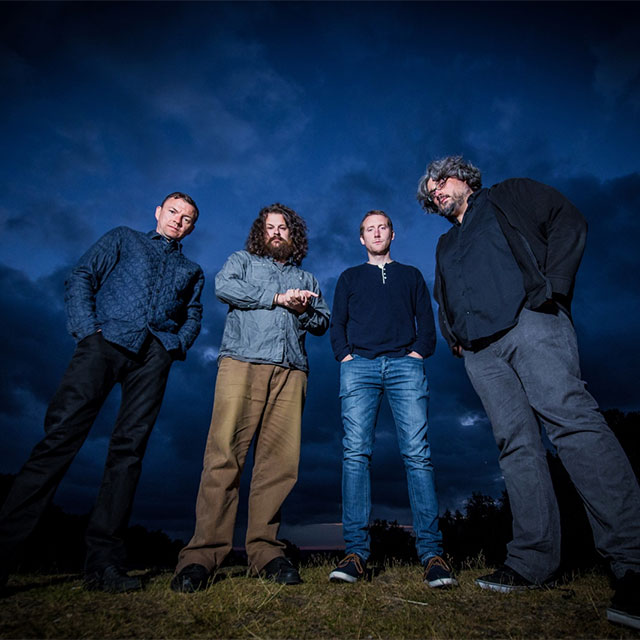 The Fierce And The Dead are a psychedelic instrumental band from North London who have been part of the UK's underground post-rock/psychedelic/progressive/stoner rock scene for the last 9 years. They were Classic Rock Magazine's Prog Album Of The Year in 2018 and 8th in Prog Magazine's best albums of 2018 and 11th in Louder.com's readers list of best albums of 2018 amongst other positive press.
They have been championed by Stuart Maconie on BBC 6 Music and Steve Davis on his Interesting Alternative Show and played with everyone from Hawkwind to Crippled Black Phoenix, Evil Blizzard, Big Business and Monkey 3 via festivals in the USA and UK including Arctangent, HRH, Ramblin Man and Rosfest. Their London shows often sell out months in advance and the band tour constantly. They have a strong loyal fanbase.
The Fierce and the Dead have released three albums to date, their most recent being The Euphoric via BEM records for which Blow Up Songs is the publisher for the world for all the four band member / writers.
Record label: BEM Records. Blow Up Songs represents the master recordings for the Euphoric album for sync licencing requests. (One stop)
The Fierce And The Dead are:
Kevin Feazey – Bass/Keyboards/Production
Matt Stevens – Guitars/Loops/Keyboards
Steve Cleaton – Guitars/Effects
Stuart Marshall – Drums
EUPHORIC
"Psychedelic stoners with a penchant for synthwave, King Crimson and Black Flag" Classic Rock Magazine UK (Progressive album of the year 2018)
"Psychedelic and epic instrumental anthems" Circuit Sweet"