SILVERY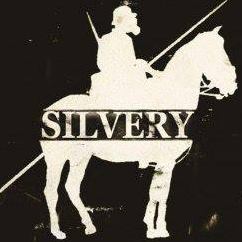 Silvery, a London band founded by lead singer and songwriter James Orman who creates a world immersed in all things eccentrically English, with lyrical content mixing non-fiction, Victoriana and a love of historic machinery with a musical philosophy of "anything goes". With nods to Blur, Bowie, XTC and Sparks, they make an eclectic but somehow commercial proposition.
Describing the relationship between the band's two albums, James Orman states, "I wanted to populate the townscapes I described on the first album; both albums are very much connected…" They blend the sound of post-punk, Britpop, music hall and 60s and 70s pop.
Blow Up Records released two Silvery albums Thunderer And Excelsior (2008) and Railway Architecture (2010) to much media acclaim. James Orman is published by Blow Up Songs for these two albums for the world.
Record label: Blow Up Records Limited (Master represented by Blow Up Songs for sync licencing).
Further info: https://www.blowup.co.uk/records/artists/silvery/