THE BONGOLIAN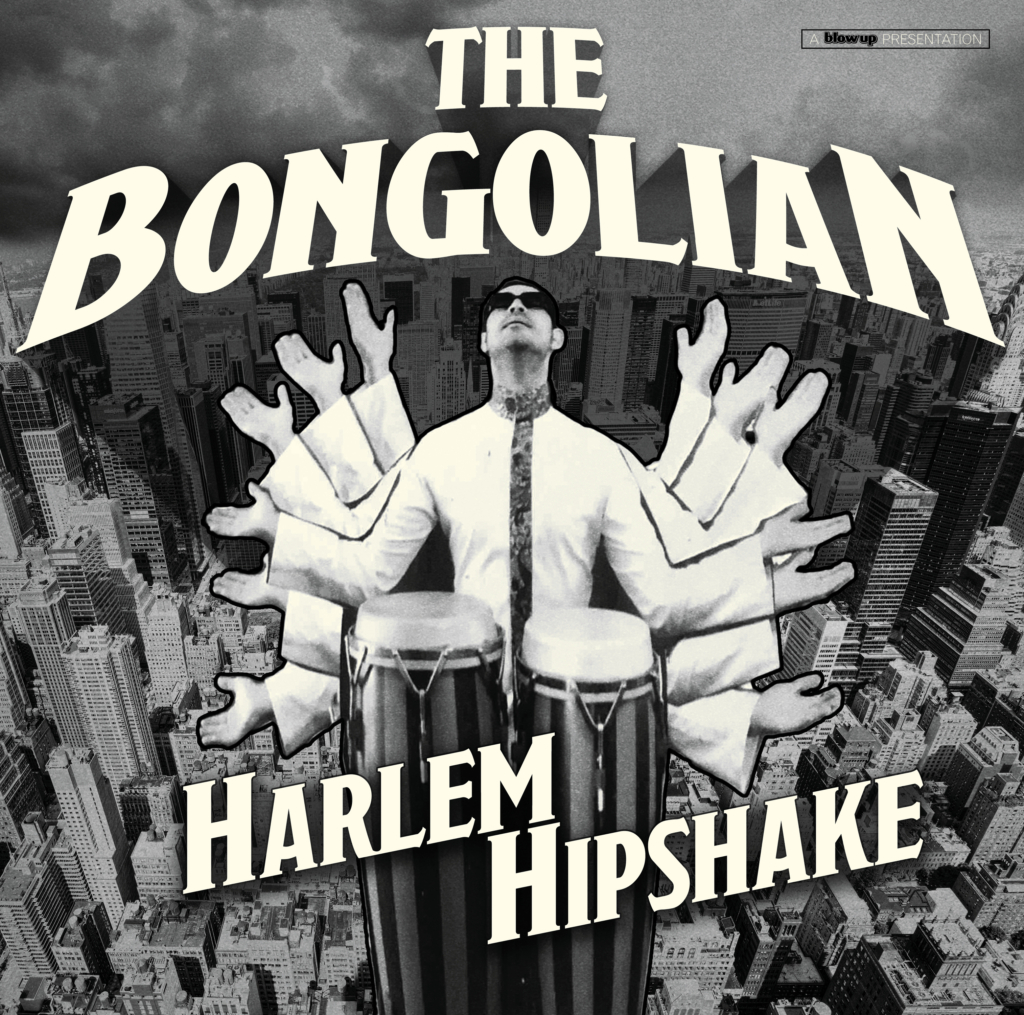 Nasser Bouzida AKA The Bongolian is a multi-instrumentalist who has recorded six albums under The Bongolian moniker for Blow Up Records. Initially a studio project for Nasser who is also a founding member of Big Boss Man, another Blow Up Records artist.
Whilst Nasser has written and performed mostly all instruments on the Bongolian albums, the project has developed into live band and different flavours have been added to the sound of the years. The current album Harlem Hipshake includes the use of various brass players, it's an album which sees The Bongolian deeply immersed in his lifelong love for the music of the sixties New York's Latin Soul scene.
The Bongolian has had placements in film, TV and advertising including The Grand Tour (Amazon), Top Gear (BBC), Loaded (Channel 4 / AMC), The Catch (ABC TV), BT Sport, BBC Sport. Brands include Wella, Coach and others.
Published by Blow Up Songs Limited (World)
Master rights: Blow Up Records Limited. (represented for licencing by Blow Up Songs – (One Stop for World).
Genre: Funk / Boogaloo / Latin Soul / Moog / Beatnik
More info on the Bongolian releases: https://www.blowup.co.uk/records/artists/the-bongolian/
HARLEM HIPSHAKE
"the fabulously cool Harlem Hipshake is everything the title promises". Shindig Magazine
I'm just loving this, so perfect, can't stop playing it, just by listening to this makes you feel cooler." Craig Charles (Funk & Soul Show BBC 6 Music)
"awesome album" Scootering Magazine
Selected media quotes on The Bongolian:
"A superb record" Nemone, BBC 6 Music (Moog Maximus)
"It's official. The Bongolian. My new favourite band. You heard it here first" Craig Charles, BBC 6 Music Funk & Soul Show
"A brilliant, brilliant funk" Chris Hawkins BBC 6 Music (Googa Mama)
"Beautiful new breaks" Nemone BBC 6 Music
"This is the feel-good album. 9/10 " Louder Than War (Moog Maximus)
'" Mightily funky, Hammond driven bongo rhythms… part mod, part Sergio Mendes, very swingin'…" TIME OUT
Hipper, groovier, and funkier than ever before! Imagine Booker T & The MGs, The Duke Of Burlington, and Alan Hawkshaw taking a trip to the stars" DUSTY GROOVE